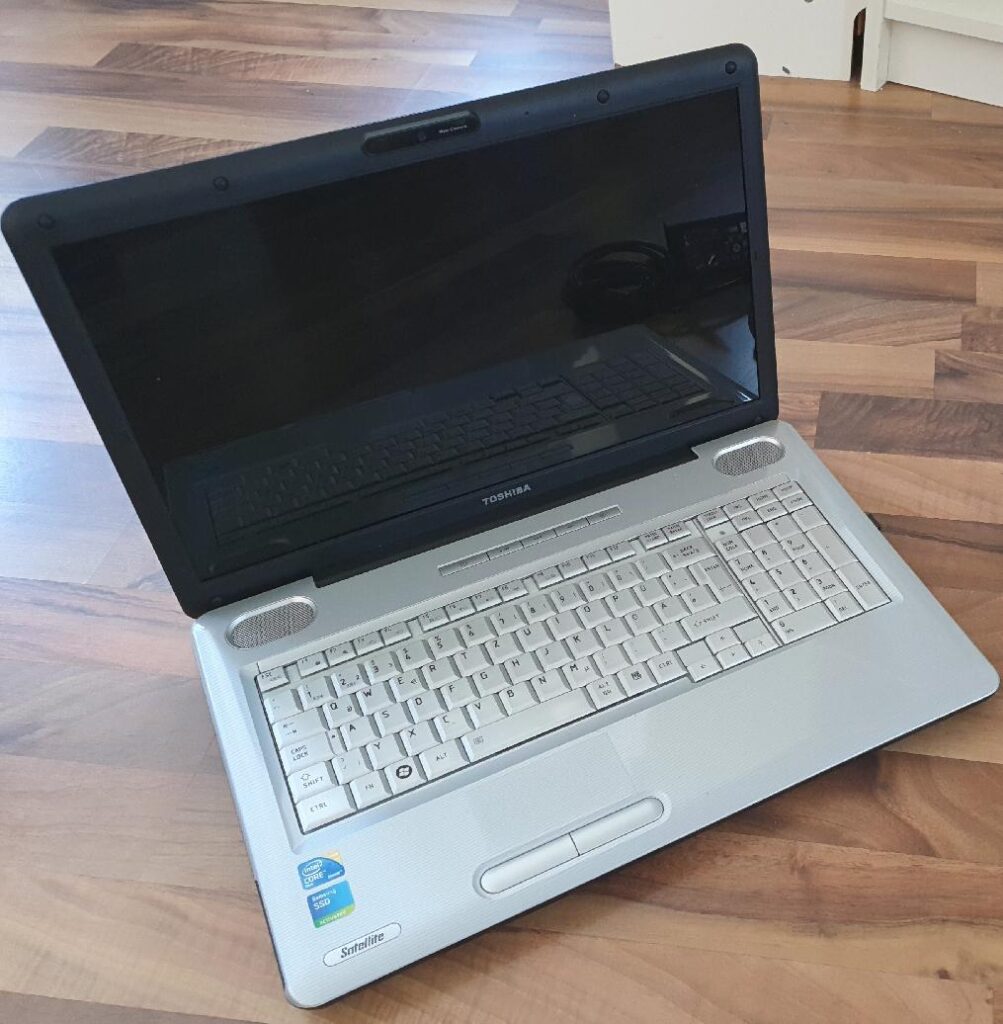 A bit of a history and hardware post today: 12 years ago, back in November 2009, I bought my last notebook I mainly used with Windows for a few years, a Toshiba Satellite L550. At €555 euros, it was a mid-priced notebook and surprisingly, it has lasted me 12 years, and was in use almost daily.
Originally shipped with Windows Vista, I upgraded to Windows 7 at some point in 2010. Some time later, I installed Ubuntu alongside and Windows was pushed to the sidelines. After a few years, I moved on to another notebook for my daily work, but due to its 17″ screen, the L550 remained in use as a video streaming device. For many years, the hardware was capable enough to stream most videos in the browser or watch local videos with VLC. So the only upgrade I made to that notebook in 12 years was switching from a 256 GB disk drive to a 256 GB SSD around 4 or 5 years ago.
But even with the SSD, the point had come after 12 years at which program startup delay compared to other devices in the household became very noticeable and not all videos, especially in the browser, would run smoothly anymore. So I replaced the device with a new HP 17″ notebook with an 11th generation Core i5 processor, i.e. a notebook with 11 hardware generations of enhancements. The price of the new notebook was almost exactly the same, which means, that prices in the mid-range segment have not significantly fallen over the decade. But obviously, many improvements have happened over time, so it's interesting to compare the hardware of then and now to see what has changed.
Continue reading

Decommissioning My 2009 Notebook And A Look Inside