In part 1 of this series, I compared how the TCP throughput graphs look like for a VDSL vs. an LTE link in stationary and mobility scenarios. Recently, I've been to Belgium for a few days and I was expecting to see pretty much the same LTE throughput behavior as in my home network. But it turned out that the graph looks entirely different there.
While I was in Belgium, my stationary scenario was in a location with relatively week signal strength, around -102 dBm. As it was pretty much in the countryside, I was limited to two LTE carriers, one on band 20 and one on band 3. As a reference, here's a graph in similar network conditions in my home network in Cologne: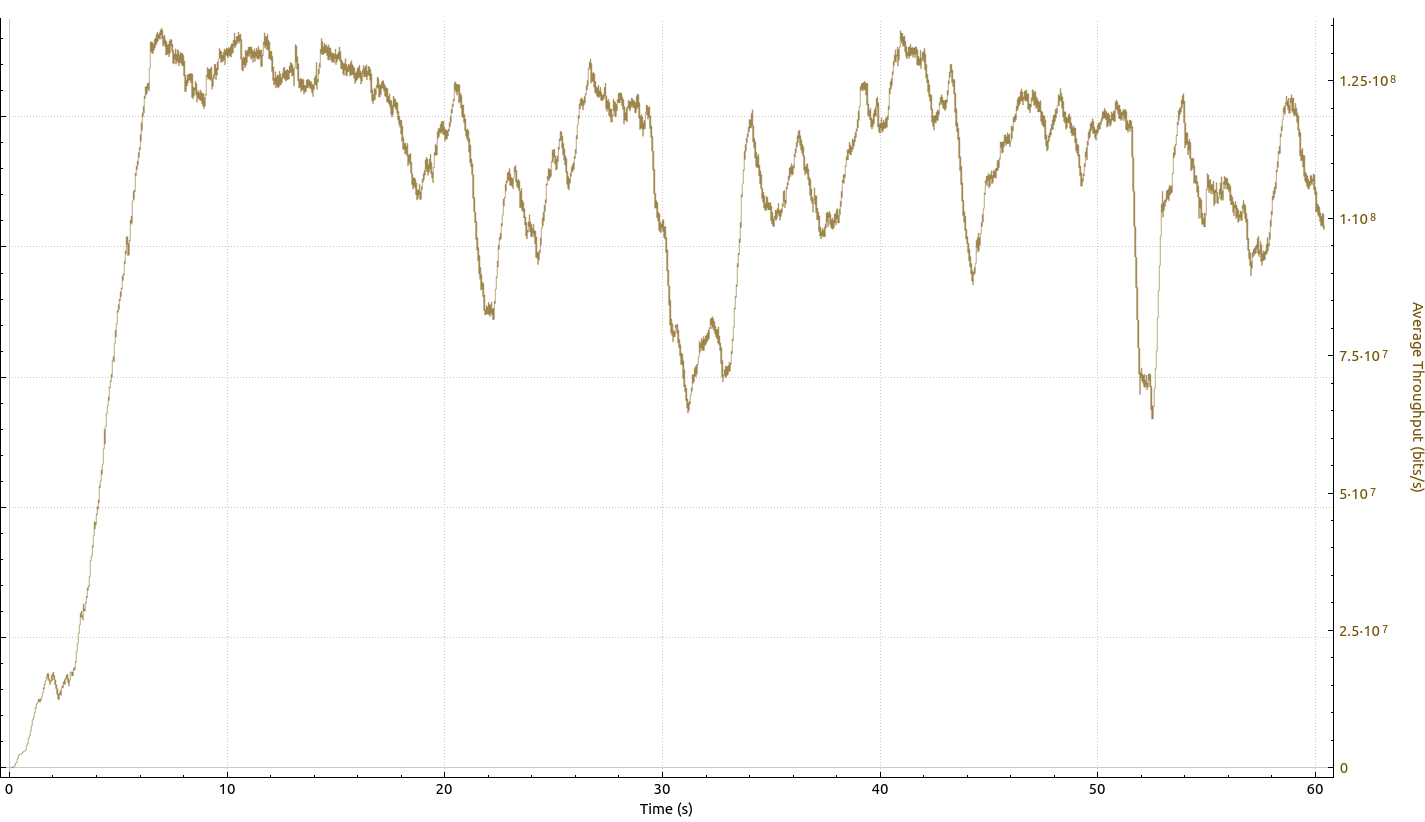 To me, this looks like a nice curve. I had 4 LTE carriers with low signal strength, and most of the time, throughput was well beyond 100 Mbit/s with only a few dips down to 75 Mbit/s.
And here's the graph in the Belgian network I used:
Continue reading

TCP Tracing – Part 3 – Unexpected Fluctuations in Belgium