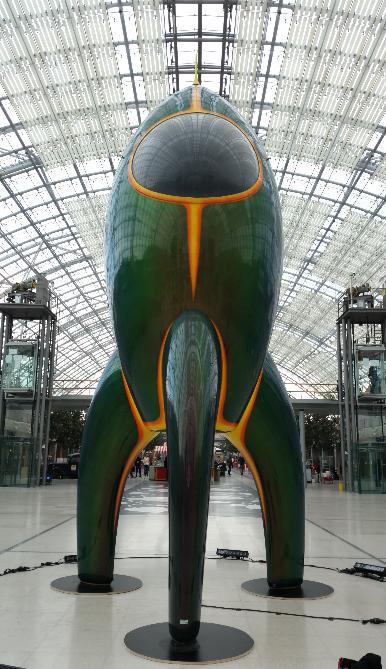 Congress is over, long live Congress, only 360 days to go before the 35c3 opens its doors! The Twitter stream after the closing session reflects the general two feelings of participants quite well: Sadness that Congress is over and a great thankfulness for all the great experiences, impressions, thoughts and fruitful conversations with old and new friends.
Most people including me go home again with a long list of things to be followed up and, particularly in this year, with the feeling that the world can't remain as it is and it is up to everybody to do their bit to improve things. In that respect I found the opening ceremony by Tim Pritlove and the closing ceremony by sva very helpful as they articulated what many people thought.
I still remember Frank Rieger saying one or two Congresses ago in one of his sessions that he thinks that things (the Internet, politics, society) will become much worse before they (perhaps) become better again. But that shouldn't stop us to have fun and enjoy live anyway. I think that this particularly applied to 2017 and it is this "enjoy live and have fun, in spite of everything" element that I found to be missing a bit at this year's Congress opening and closing sessions. For my taste Tim and sva were a bit too much down to Earth.
So my wish for next year would be for the CCC to find somebody again who could make an exceptional intro video and soundtrack for 35c3 that takes people with it, accompanies them through congress and beyond and combines the down to earth 'realpolitik' with fun and happiness, in spite of everything!