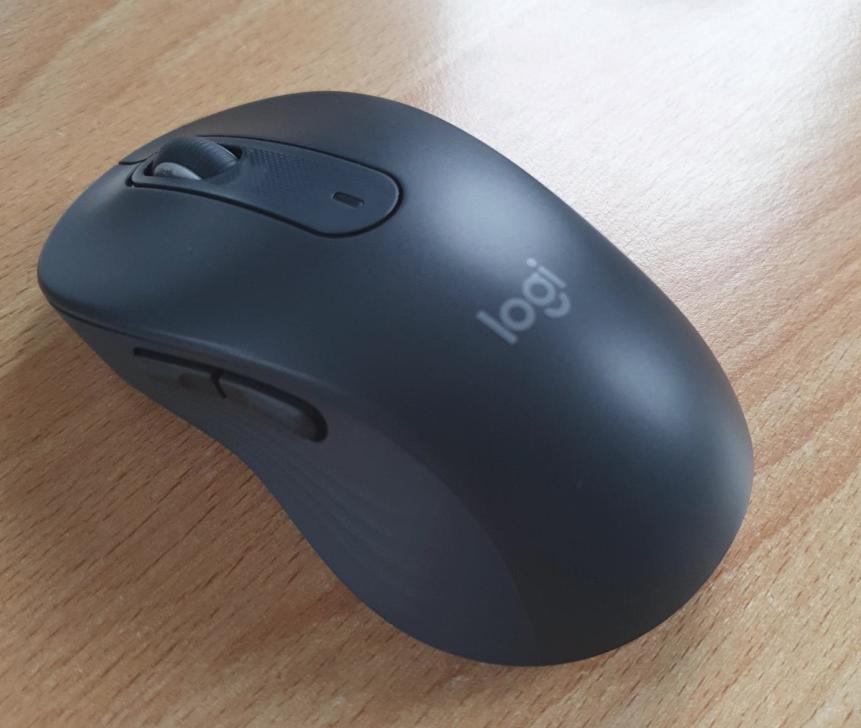 Some trends in the tech industry can be rather slow. Take wireless mice, for example. I'm pretty sure that for more than a decade, wireless mice with a Bluetooth air interface have been on the market. I bought one 3 years ago but couldn't use it because Ubuntu 16.04 would not support it. I tried again using it after upgrading the OS, but I didn't like the hard to press buttons and the loud clicking sound of the model I bought. The Bluetooth link itself was working nicely, though. Recently, however, I had to come back to the topic when a USB port on my Lenovo X13 stopped working and I couldn't connect a USB mouse dongle anymore.
I have no idea why that USB port suddenly failed, but no matter what I tried, it wouldn't come back to life. While I could have plugged the USB dongle of my mouse into a USB port on the left side, this wasn't really a workable option for me, because I frequently use the USB port there to connect to other peripherals. So I decided to look for another Bluetooth mouse and finally came across the Logitech M650L, which is advertised as a Bluetooth mouse with silent keys. And indeed, the buttons for left and right clicks are very smooth and quite silent. Just what I needed!
Just as important when it comes to wireless devices: How well and reliable does the mouse re-connect over Bluetooth after suspending and resuming the notebook or after switching the mouse off and on again. I was a bit afraid that this would take too long. But in practice, the mouse connects itself almost instantaneously, i.e. it's connected and usable even before I can set the mouse down after toggling the little on/off switch at the bottom.
I've been using the mouse for a number of weeks now and I'm very happy with it. That's all the more important, as many new and high end notebooks now only come with USB-C connectors, which makes it impossible to connect normal USB dongles without an adapter. Give it a bit more time and this move will be the end of small USB mouse dongles.