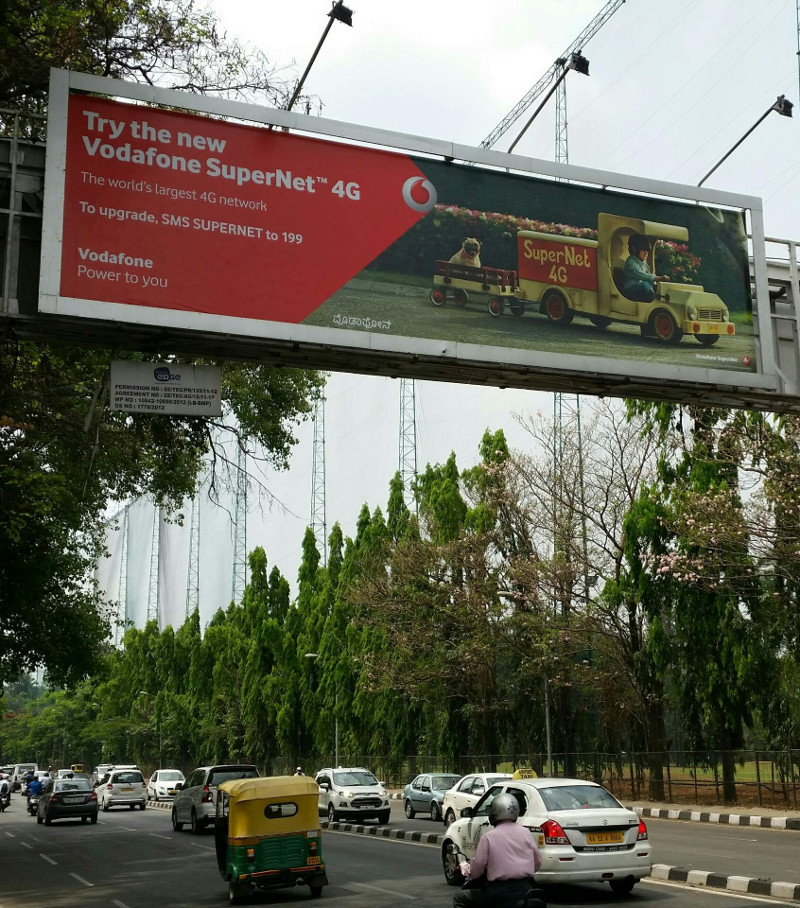 I've been in Bangalore for a week recently and was quite surprised about the huge number of networks shown when performing a manual network search. Over the weekend I had a closer look at the system parameters of some of the networks and was quite surprised that I didn't quite find what I expected.
The screenshot on the left shows a total of 8 networks! Before taking a closer look I thought that a lot of them must just be MVNOs (Mobile VIRTUAL Network Operators) sharing a single carrier frequency with other MVNOs and the physical network operator itself. When taking a closer look at the 5 UMTS networks and 4 LTE networks, however, I could observe that this is not the case. All UMTS and LTE networks have their own Master Information Blocks (MIBs) and System Information Block 1's (SIBs) so each network uses dedicated spectrum. That doesn't necessarily mean there are 5 physical UMTS and 4 physical LTE networks deployed, as single physical base station can be used by several network operators sharing transmission and processing hardware while using independent RF transceivers in front of a single antenna. More about the different types of network sharing here.
And here are the LTE frequency bands used by the different network operators, the mix of TD-LTE and FDD-LTE (time vs. frequency division duplex) is interesting:
Airtel, MCC-MNC 404-45, Band 40, EARFCN 39000 (TD-LTE), 20 MHz carrier.
Jio, MCC-MNC 405-861, Band 3, EARFCN 1724 (FDD-LTE) and Band 40, EARFCN 38775 (TD-LTE)
Vodafone India, MCC-MNC 404-86, Band 3, EARFCN 1458 (FDD-LTE)
Idea, MCC-MNC 404-44, Band 3, EARFCN 1508 (FDD-LTE).
From a quality point of view my experience was mixed. At times the 3G uplink was very slow, so even small pictures with a few hundred kB took very long to transmit. At other times, the uplink was very quick. In the Vodafone network my smartphone was quite often unable to get data service despite the network being on air. After some time I switched to Airtel and the problem went away. On my other smartphone that is TD-LTE capable I could use Airtel's TD-LTE Band 40 (2300 MHz) network despite the list of my German network operator not showing them as an LTE roaming partner yet. Must be something recent. Well, it works!