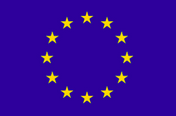 It's good to see that the EU's push to completely abolish roaming charges within the European Union by 2017 is showing positive effects even before this date. A few days ago, a second German mobile network operator has announced that they will abolish roaming charges to EU countries beginning this month for some of their tariffs. Let's have a closer look.
Note: As this is not advertising for companies but rather a look at what's happening in the market in general, I've left out company names on purpose.
Total EU Flat – Home and Abroad – It's all the same
Let's start with the best first: As I frequently travel in the EU I've had a tariff for some months now that bundles my fixed line VDSL and mobile network contracts and for 10 euros extra a month, all calls from fixed line and mobile to all fixed lines and mobiles in the EU are included in the flatrate. I can call from Germany or from abroad to any EU country, there is no difference anymore. Flat from everywhere to everywhere. Also, I can use my 3 GB mobile data bucket anywhere in the EU and in additional also in Switzerland, Norway and Iceland. If I run over the limit I can buy additional data buckets at the same price as if I were in Germany. For me that's the perfect offer and I make use of it a lot.
5 Euros More For Data and Voice Included In The EU
One mobile network operator in Germany has a new offer that has started this month to include fixed line and mobile calls to Germany and any country in the EU while roaming as well as the mobile data bucket in the monthly fee. The missing element here is that while in Germany, calls to other EU countries are still charged at a significant rate. Also, the tariffs including the feature cost 5 euros more than before but include additional features such as the use of Wi-Fi hotspots of the operator in Germany and more data volume in the monthly bucket. One catch might be that this only applies to new customers while for existing customers changing contracts might not be possible straight away after a recent contract renewal. Another catch for some might be that the fine print limits traditional voice calls to 1000 minutes a month while roaming and the number of SMS that can be sent to 1000.
No Roaming Charges For Prepaid
Another network operator in Germany has gone a similar way as described above and now also includes EU roaming in the monthly fee for their higher priced tariffs, supposedly without a price increase. Like above, this only applies to new contracts and not all customers might be able to switch contracts instantly. Another caveat is that Switzerland is not included so travelers to that country beware!
In a unique move so far, however, that network operator has announced that that their 10 Euro per month prepaid smartphone tariff that includes a 750 MB data bucket, voice call minutes and SMS will also be included while roaming in the EU by the end of April. According to the report additional data buckets that can be bought when the initial 750 MB bucket is exhausted will also be usable in the EU.
Moves In Other Countries?
To me it looks like German network operators try to take the end of EU roaming charges next year as an opportunity to get more people to subscribe to their higher prices subscription models (excluding the prepaid offer mentioned above). I wonder if network operators in other countries are taking similar steps? Anyone?