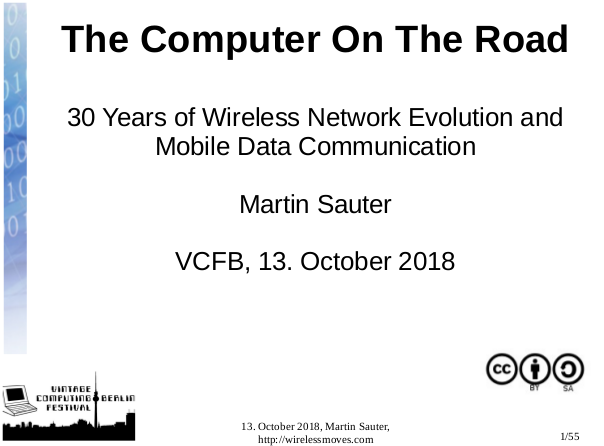 The weekend is almost over and before I board the train back to Cologne, I thought I'll do a quick post on my talk about the history of mobile networks and mobile data communication in the past 30 years at the Vintage Computer Festival Berlin this year.
Over the past few weeks I've been going through this blog, which I am writing since 2005 now by the way, and through my image library that dates back even longer, to remind myself again how things have changed over the years and what has moved me over the past decades. If you are interested in the result, here's a recording of my talk I gave in German. Thanks to the great VOC team for the superb quality of the recording and for having made a 'final-cut' version available almost immediately after the talk!
I've also put the slide pack on the net here. The slides are in English and also cover the main points of the talk. In any case, enjoy and leave feedback if you like or share a mobile story that was special for YOU in the past decades!
And for more videos of talks on computing history this weekend, have a look here. Some talks were in English, some in German so there is something for everyone!