Back in 2013 I first heard of Fairphone and was immediately taken by the company's plans to design and produce a smartphone that is 'fair to the people producing it' and 'fair to the environment'. I gladly prepaid 325 euros to get one when it was finished. In early 2014 I was rewarded with the result of their efforts and I've since been a glowing supporter. Today the company reports 100.000 Fairphone owners and availability in stock so there are no waiting times anymore!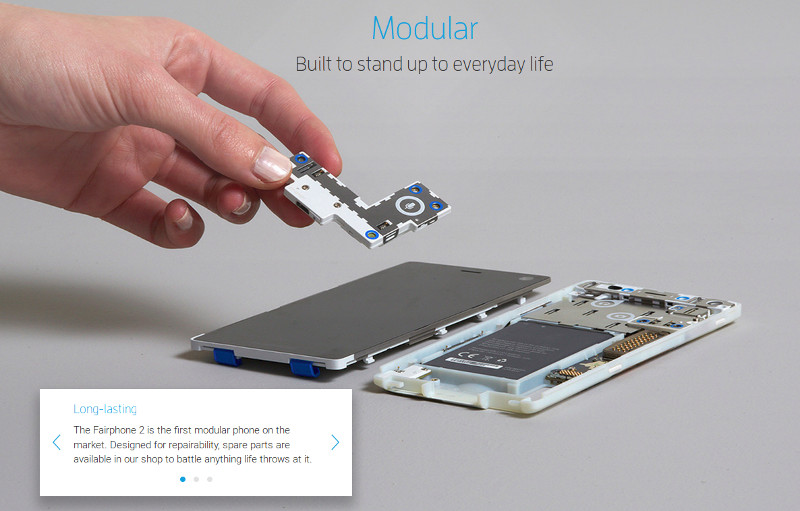 I take it that the number is comprised of 60.000 Fairphone 1's (3G, sold for 325 euros) and 40.000 Fairphone 2's (LTE, sold for 520 euros). In case you haven't seen the FP2 in action yet have a look at their technical description. This video shows how the screen of the FP2 can be replaced in just a few seconds, and all other components can be replaced with only a screw driver. Quite spectacular! On top of that it's got LTE inside and it comes with Android and Google apps, or, for those like me who prefer control and privacy, there's a stock Android version with root access and without the Google apps. Wonderful!
I'm very happy for everyone at Fairphone that they've reached this great milestone and I hope to read about 200.000 Fairphone owners soon!