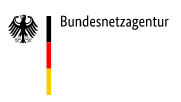 A couple of weeks ago, the German Telecoms regulator (Bundesnetzagentur) published their annual report for 2017. I was a bit surprised that I last wrote about such a report in 2015 so it was really time for a status update and a then-and-now comparison.
Overall, the report shows that the general trends observed already in the previous years are continuing:
Revenue
Revenue from mobile network operation is about the same as the revenue generated by fixed line networks. (POTS and cable)! I find that quite surprising as the fixed line infrastructure must cost a lot more money to maintain. Overall revenue is down however, from 63.9 billion euros in 2007 to 56.7 billion in 2017.
Employees in the Telecom Sector
In 2017, 153.800 people were employed in Germany in the telecommunication sector, 5.800 people less than the year before. The local incumbent, Deutsche Telekom has 101.900 employees according to the report. This is down 3% over last year and down from 148.900 employees working for DT 10 years ago.
Fixed Line and Mobile Data Traffic in 2017
Two interesting numbers, especially in comparison to each other and compared to a few years ago is the amount of data traffic that was handled by fixed and mobile networks during 2017. In fixed line networks, 33 billion GB of data was transferred which corresponds to 80 GB per DSL/cable line, which is usually shared between all parties of a household. In mobile networks, data traffic has increased by 52% year to year to 1.388 billion GB, compared to 913 million GB in 2016. Compared to the 33 billion GB in fixed line, this is quite little. Concerning the 52% rise YoY, it would be interesting to compare the numbers with what's going on in Finland at the moment. There, for quite some time now, flatrate mobile subscriptions are on the market and mobile data volume per subscriber is in a different sphere compared to Germany altogether.
Fixed Line vs. Mobile Voice Minutes
Last year, fixed line networks saw 120 billion minutes of outgoing calls. Out of those, 103 billion stayed in the national fixed network, 9 billion call minutes went to national mobile networks and 8 billion minutes went to international fixed and mobile destinations. The number of fixed line minutes keep dropping, down to 120 billion from 130 billion last year and down from 163 billion minutes in 2013.
In mobile networks there were 115 billion outgoing minutes, so almost the same number now as outgoing calls in fixed line! Unlike in previous years in which voice minutes moved from fixed line to wireless, mobile call minutes are for the first time now also declining, down from 116 billion minutes last year.
Number of Subscriptions and Machine Communication
And finally a quick look at mobile subscription numbers: In total 135 Million SIM cards were in use in 2017 in Germany, out of which 17.6 million were used in M2M devices. This was up from 11.1 million machine type communication subscriptions a year ago. It's still a small market segment but the growth rate is quite impressive. And a final final number for today: 894.000 SIM cards were used stationary, i.e. probably for rural Internet connectivity.
For the moment, the report is only available in German but there will probably be an English version available shortly as well. If you are interested, bookmark this BNetzA page and check occasionally.