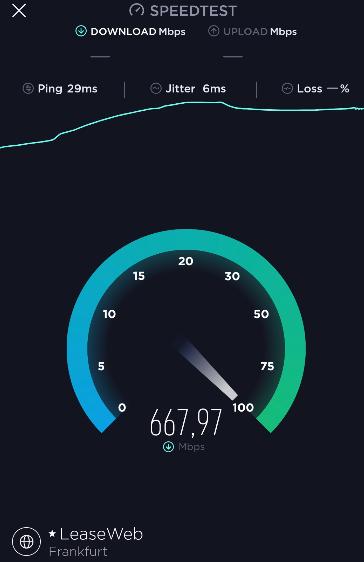 A couple of weeks ago in January 2020 I spotted the first 5G antenna at the cell site that serves my home in Cologne on my way home. My first reaction: 'Hm, that wasn't there this morning…'. It wasn't switched-on straight away. but when I came back from vacation early in February, I was greeted with a 5G logo after arriving at home. And even without 'holding the phone the right way' I immediately got well over 660 Mbit/s out of the downlink channel.
Awesome, I thought, another speed record at home, which follows many previous ones over the past decade. Here's walk from far down memory lane to recent days:
2001: 25 kbit/s with my first GPRS phone. Packet switched! Magic!
2006: 384 kbit/s with UMTS speeds, unbelievable!
2007: 1.5 Mbit/s with a SierraWireless HSDPA cat. 12 card!
2007: 5 Mbit/s with a cat. 7 HSDPA data card. The sky is the limit!
2010: 11 Mbit/s over HSPA!
2011: 16 Mbit/s, sleepless in Cologne!

2017: 170 Mbit/s with LTE Carrier Aggregation at home in Cologne
2020: 667 Mbit/s on the first try, almost 1 Gbit/s when holding the phone towards the window.
From 25 kbit/s to 1 Gbit/s in a live network over 20 years!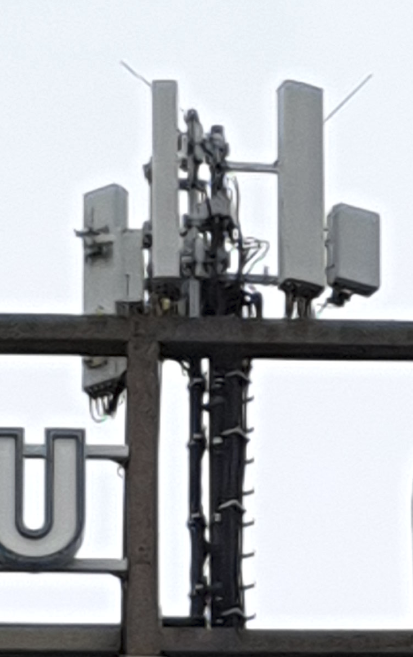 And here's how 'my' new 5G site in Cologne looks like. The long antenna on the left is for 2G/3G/LTE and serves LTE 800/900/1800 (20+10 MHz)/2600 MHz, UMTS on 2100 MHz and GSM on 900 MHz, while the smaller antenna on the right is the n78 3.5 GHz 5G active antenna. Note that a single antenna casing contains all antennas for all frequency bands, including MIMO. In this case it looks like all bands are 2×2 MIMO.